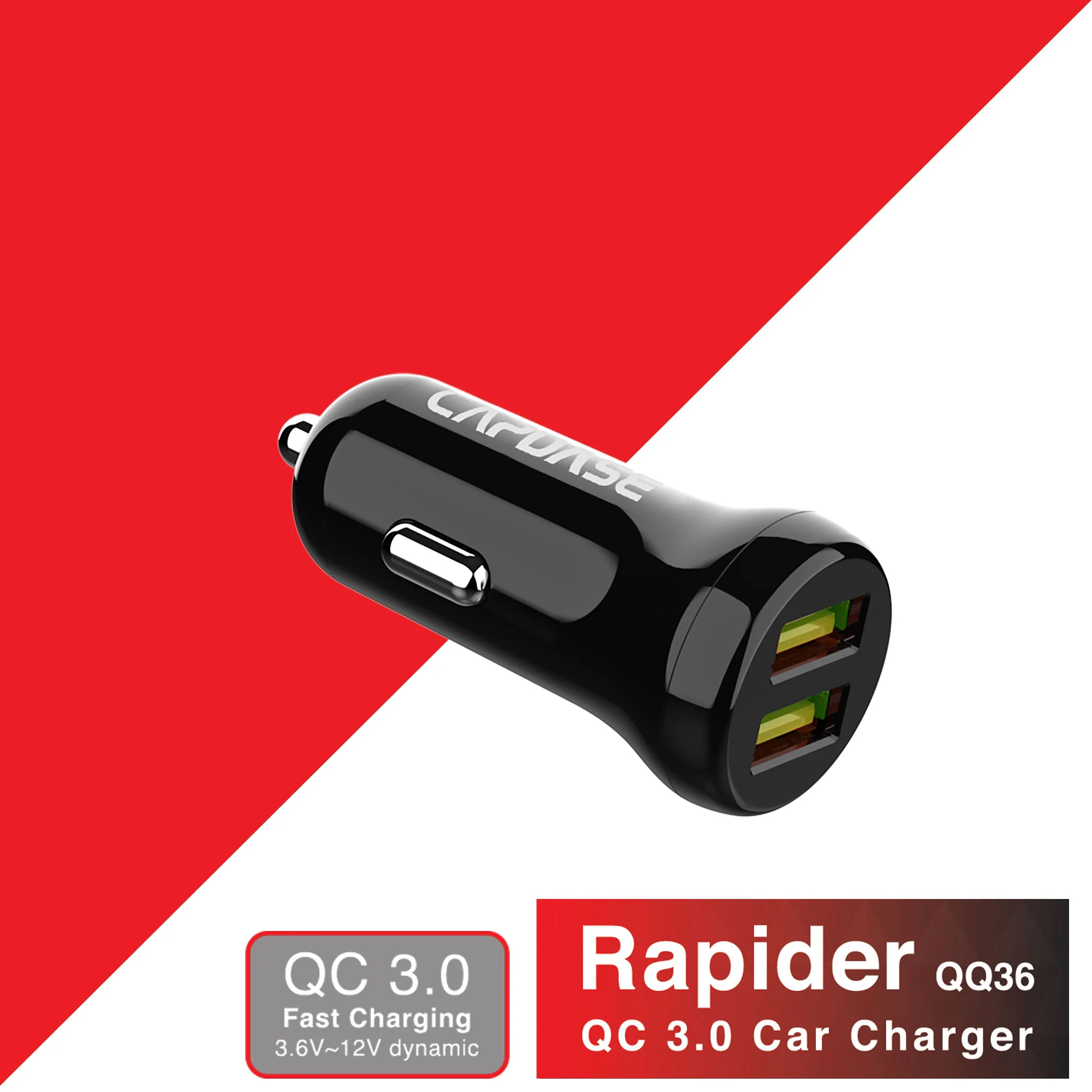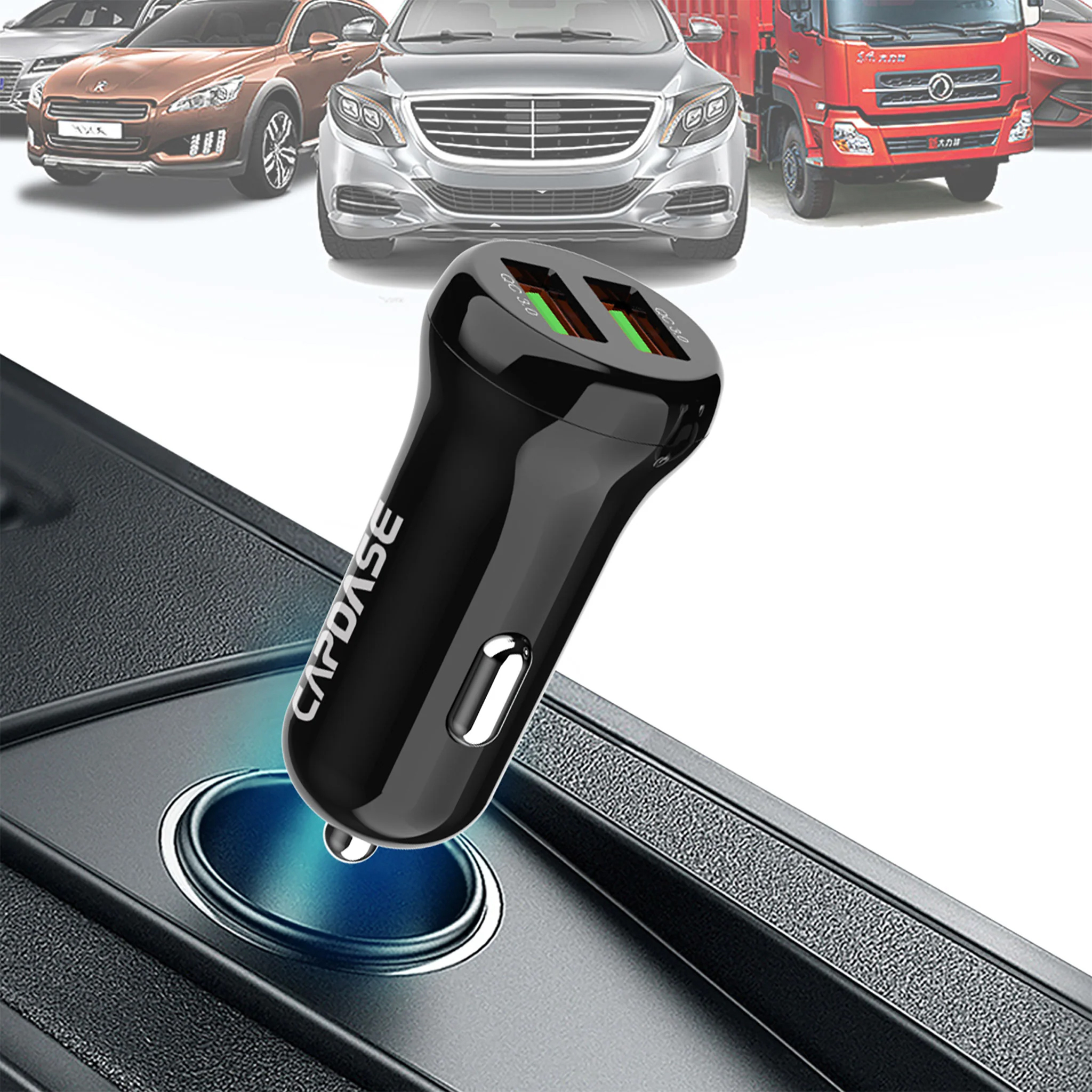 Description:
CAPDASE QC 3.0 Car Charger – Rapider QQ36 featuring simplicity in design and compact size that provides powerful In-car charging solution, embedded QC 3.0 fast charging technology (3.2V-12V dynamic), 2 ports with intelligent IC to detect inserted device voltage requirement to maximize the fastest & efficient charging currents.
36W assured capacity of 2 ports, each port can deliver 18W power capacity independently. It allows fast charging for multiple smartphones, tablets, or electronic devices simultaneously. Soft glowing indicator inside illuminates location in the dark without being a distraction, which is an ideal companion in any vehicle and shortens the charging time while driving.
Features:
Simplicity in design embedded with Qualcomm Quick Charge 3.0 technology
Built-in protection ensures safety from overcharging and short-circuiting*, protecting your favorite mobile devices
Soft glow ring illuminates in the dark without any distraction
**Intelligent circuit:
Overload Auto-off protection feature will kick in if the total current exceeds the maximum, charging will switch off automatically until the total current of the plugged devices falls back to normal levels.
Ports:
2 of Quick Charge 3.0 ports for multiple devices
Quick Charge 3.0 tech. is capable of charging up to 80% in just 35 minutes
Output voltage varies of 3.6V-12V dynamic to utilize charging efficiency
It is also 100% backward-compatible with Quick Charge 1.0 & 2.0 devices
18W per each port independent power allowances ensure fast and safe delivery
Also supports with non-Quick Charge enables devices (output up to 2.4A at 12W total)
Fully compatible with USB/USB-C Smartphone, Tablet & digital electronic devices
Notice
*Please visit Qualcomm homepage for the most up-to-date compatible device list
Kindly Reminder
Attention to effects charging speed performance if use inappropriate cable Required 3A USB-C cable to supports fast charging of QC3.0 Standards
Specification
Input: DC 12V – 24V (for both Cars and Trucks)
Output: 36W total
18W on each port (3.6V-12V dynamic)
3.6V~6.5V 3A, 6.5V~9V 2A, 9V~12V 1.5A